The Way Water Was Meant to Be!
Whether you're at home, at the office, or on the go, great-tasting water is always at hand with Wisconsin Glacier Springs. We offer three- and five-gallon bottles, along with ½-liter and 20 oz. bottles for when you're away from the water cooler. You can also choose from purified, distilled, or fluoridated water.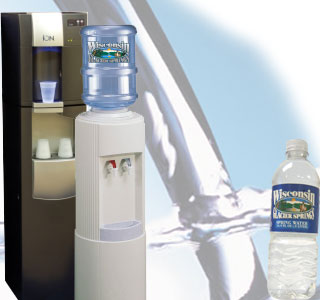 The Finest Bottled Water From Wisconsin Delivered To Your Home Or Office.