It's all about clean water. And a healthy life begins with clean, healthy water. It doesn't get any more basic than that.
Just press a button and enjoy an endless supply of cold, hot or sparkling water.
Always bottle-free and freshly filtered, you're assured that your water never sits stagnant in a plastic container. And what could be simpler than replacing 8000 16oz bottles with a single Natural Choice filter. Good for you and the environment.
So turn on the tap and relax knowing you're doing the right thing for your body and the planet.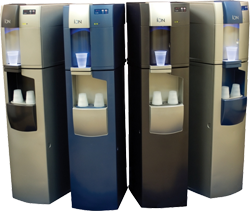 The Finest Bottled Water From Wisconsin Delivered To Your Home Or Office.